Driven by a passion for holistic well-being, Dr. Chi is your trusted guide on a transformative journey to unlock your full potential.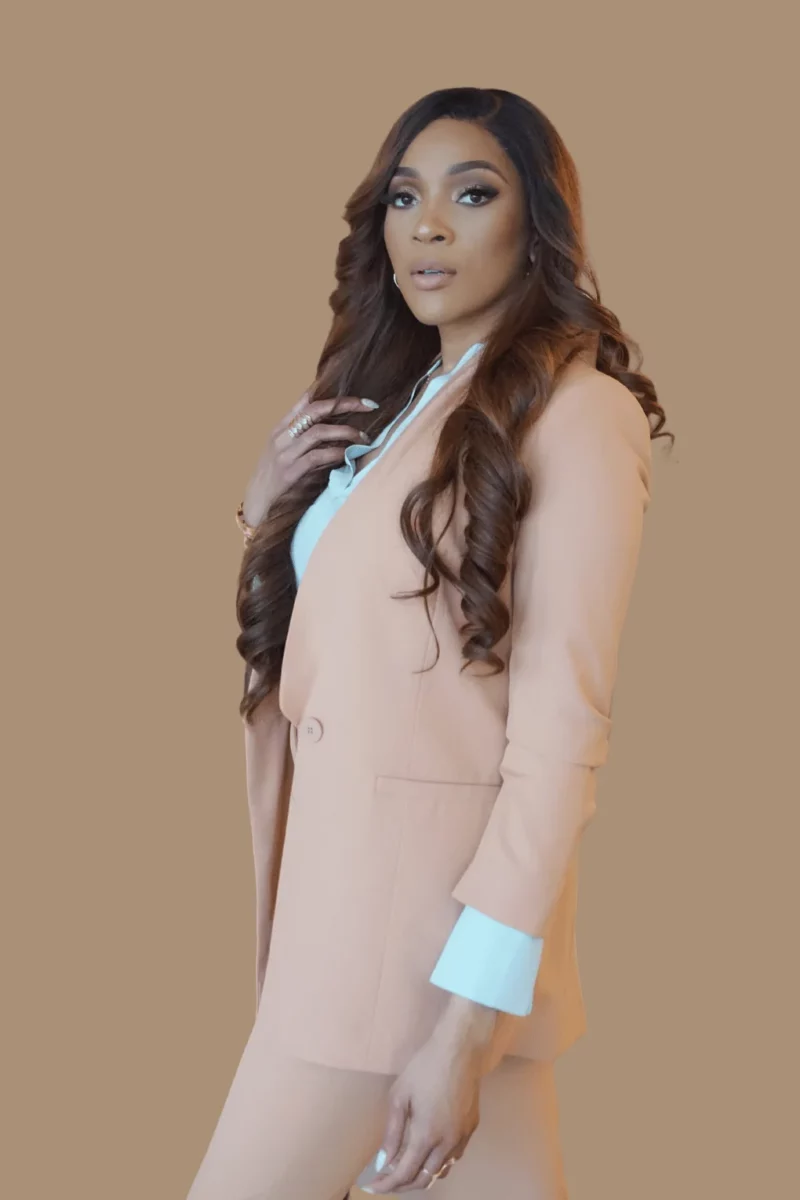 Education
Dr. Chinyere Okpaleke, better known as Dr. Chi, is a unique family medicine physician who wears different hats outside of practicing medicine! She played undergraduate basketball at the University of South Florida while majoring in biomedical sciences. She went on to complete her Masters Degree from USF in Medical Sciences, then the journey of med school began at Ross University School of Medicine.
Throughout her medical training, she valued patient care but always felt there was more that she could offer...
Philanthropy
Dr. Chi founded Reality Speaks, Inc, a 501c3 non-profit organization, dedicated to help student-athletes succeed after sports by mentorship, volunteering, and offering workshops. During this process, she has expanded her organization to be community focused; giving back to the people who need it the most. And currently her non-profit organizes annual clothing drives & Christmas toy drives, serve food to foster kids and the homeless community, and offers college scholarships.
Even throughout this service, Dr. Chi also finds time to teach free yoga to her diverse community and promote health and self-love.
She completed her residency training at the University of South Florida and currently works full-time as a hospitalist. She is on a journey to make medicine more interactive and accessible for all individuals; spreading health knowledge as a right to know and understand. Serving like Christ and philanthropy are the reasons her heart smiles and the reasons her passion glows.
Dr. Chi's Approach
Patient Empowerment. Not a phrase we hear very often. But this is a mindset that Dr. Chi practices by. Giving patients a voice is key! Expressing their needs to facilitate the proper treatment is important to empower patients, while giving them control of their health.
Own Your Health. Dr. Chi strongly believes that the majority of reasons patients come to the hospital are preventable.
Fact: heart disease is the #1 cause of death in America.
Also fact: tobacco use, physical inactivity, and poor diet are the leading causes of heart disease.
So how do we change these statistics?
This is the approach Dr. Chi uses when addressing her patients:
What led you to seek medical attention? What are your daily lifestyle habits that we need to address and change?
She believes that once we start addressing the whole person, we find the root cause for the illness. Once this is accomplished, we are now able to attempt to treat the whole person, rather than just the disease. Prescribing medications can only go so far. So taking into consideration what the patient eats, their sleep habits, and their activity level ends up playing a vital role in managing individuals' health.
Human beings have incredible multi-faceted senses that are all intertwined, to which our physical health is just as important as one's emotional, social, and spiritual health.
A well-known English physician author in ethics once wrote, "the feelings and emotions of the patients require to be known and to be attended to, no less than the symptoms of their disease." Dr. Chi stresses the importance of listening to her patients, and having good communication skills in order to accomplish a healthy patient-doctor relationship. With this approach, patients will understand their needs are heard and they are not alone in ensuring a goal for an overall healthy lifestyle.
Areas of Expertise
Dr. Chi has the best of both worlds!
Trained as a Family Medicine physician, her education left her equipped to treat children, adults, elderly and pregnant women. Providing services and procedures to wide range of patients, giving her a broad skill set. During her training at the University of South Florida, she developed a special interest for the hospital and coordinating care there.
​
She valued the process of initially seeing a sick patient, to the progress of them getting better with the appropriate diagnosis and precise treatment plan.
​
This led her to practice as a hospitalist: a physician who specializes in the care of patient while in the hospital. As a hospitalist, Dr. Chi is responsible for diagnosing a wide variety of diseases and managing complex medical situations. She coordinates care among several different specialists to meet the needs of her patients.
Her training as a Family Medicine physician gives her an advantage, in which she is able to approach many illnesses from a holistic point of view. Targeting the health and wellness of the patient, and understanding not just the needs of her patients, but the needs of their families as well.
​
Dr. Chi's overall area of expertise is the genuine caring nature she exudes to each and every patient.
​
Mental Health Advocate
Health & Wellness Expert
Public Speaker
Mental Health Advocate
Health & Wellness Expert
Public Speaker